Fire cider 4oz
00012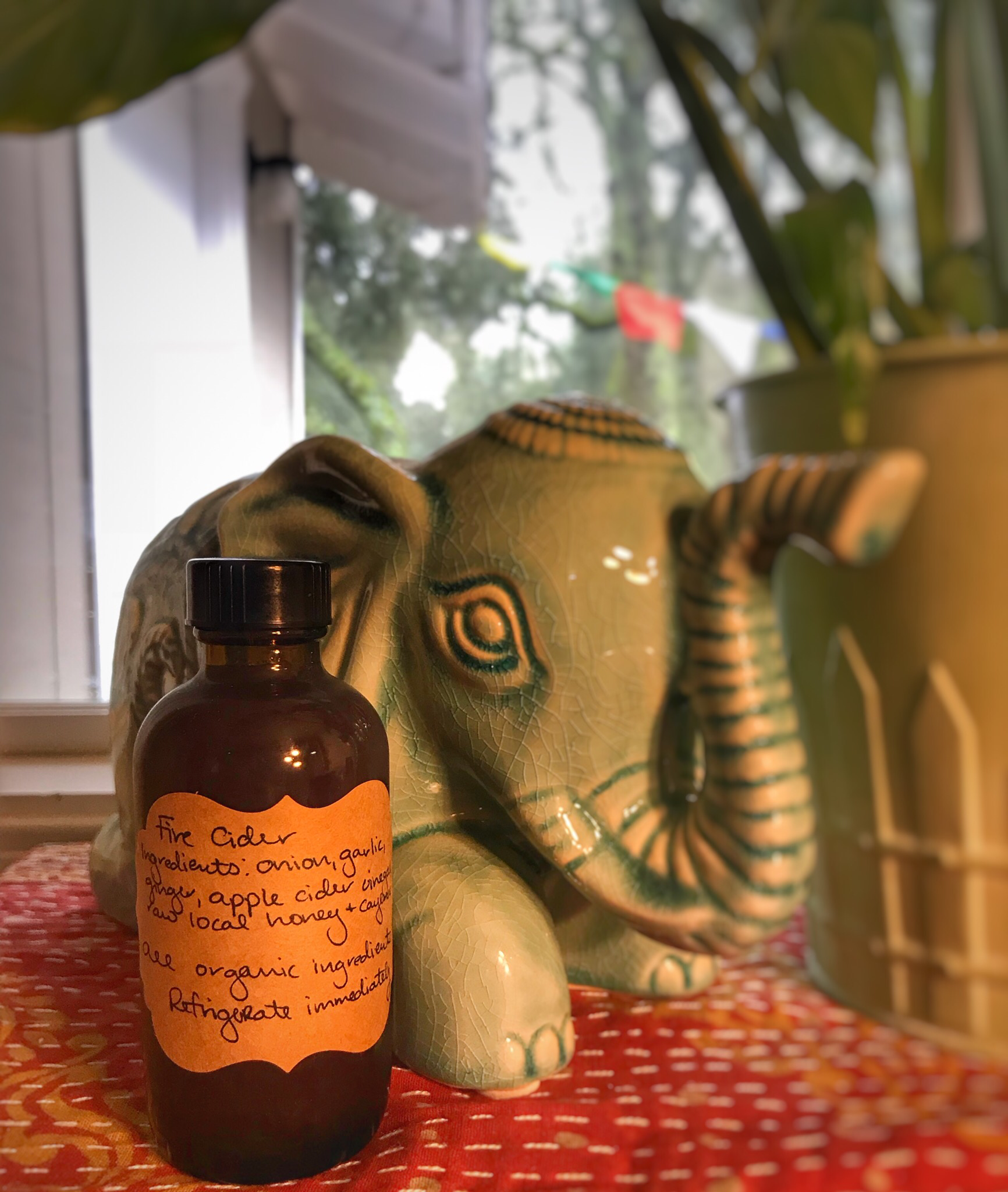 Fire Cider is used to help with keeping any bugs away during "cold and flu season."

Made completely with organic ingredients, fire cider will help you to boost your immunity to help curb sickness.

May be taken as a preventative, or to help fight off a cold.

Also makes a great marinade.