Echinacea Glycerite
00103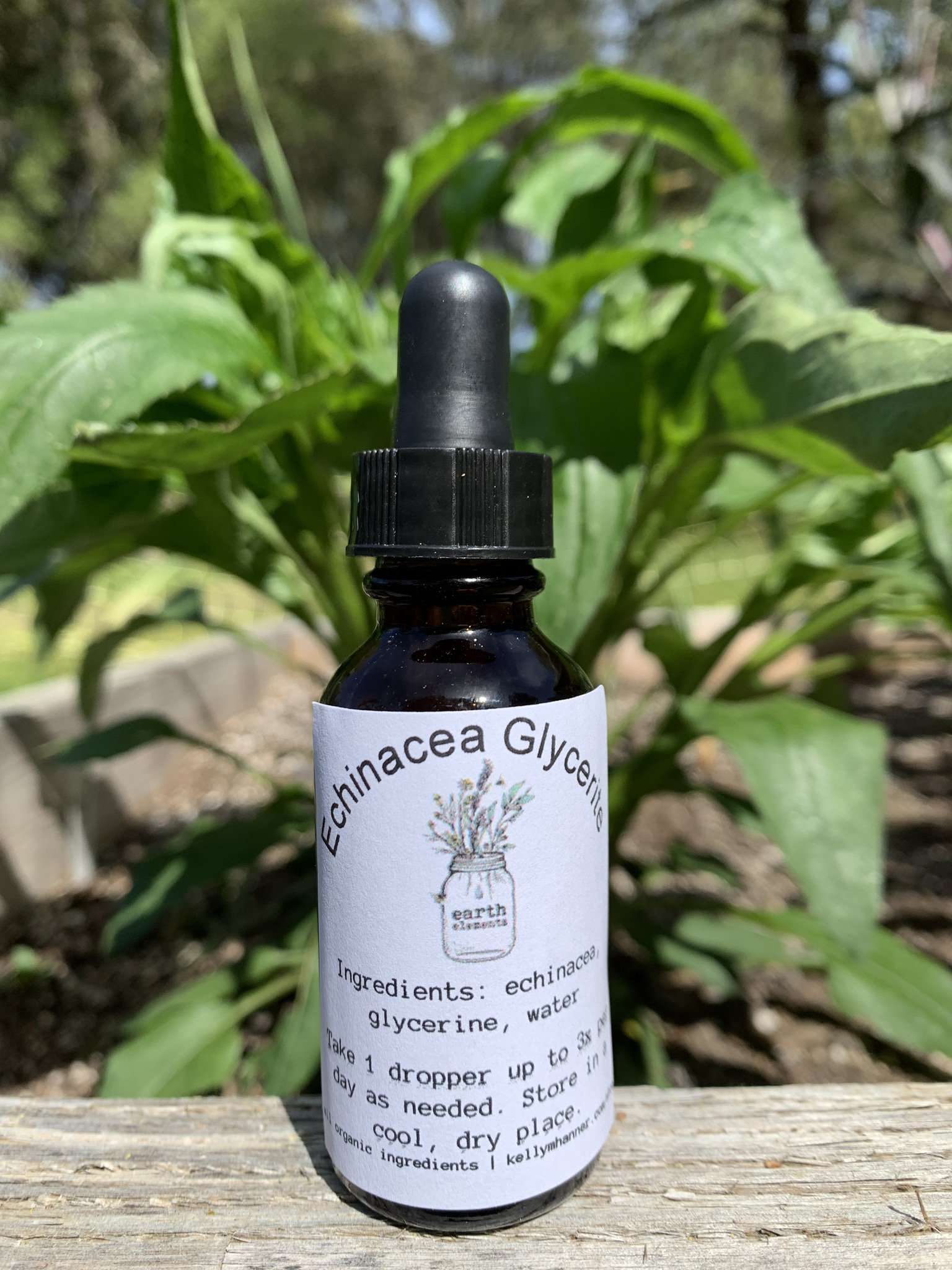 𝘈𝘯𝘰𝘵𝘩𝘦𝘳 𝘩𝘦𝘳𝘣 𝘵𝘰 𝘣𝘰𝘰𝘴𝘵 𝘪𝘮𝘮𝘶𝘯𝘪𝘵𝘺 𝘥𝘶𝘳𝘪𝘯𝘨 𝘵𝘩𝘪𝘴 𝘵𝘪𝘮𝘦: 𝘦𝘤𝘩𝘪𝘯𝘢𝘤𝘦𝘢.
Echinacea coneflower was discovered and used as a traditional herbal remedy for more than 400 years by the Great Plains Indian tribes. Prior to 1950 and the introduction of antibiotics, echinacea held an esteemed medicinal status.
In a meta-analysis study published in the journal Lancet Infectious Disease, they found that:
🌿Echinacea cuts the chances of catching a common cold by 58 percent.
🌿Echinacea reduces the duration of the common cold by almost one-and-a-half days.
To date, research shows that echinacea probably reduces cold symptoms, but it seems its effects are more powerful once cold symptoms start.
Additionally echinacea is helpful for:
🌿relieving upper respiratory issues
🌿alleviating pain
🌿as an anti-inflammatory
🌿can help relieve mental health issues like anxiety, ADHD, and depression
🌿fighting infections
If you're looking to add echinacea into your medicine cabinet it's commonly used in teas, tinctures or glycerites- which is like a concentrated liquid dose of echinacea suspended in a mildly sweet glycerine.
This echinacea glycerite is a 1oz bottle. Take a full dropper as needed up to 3x per day.