Catnip tincture
00099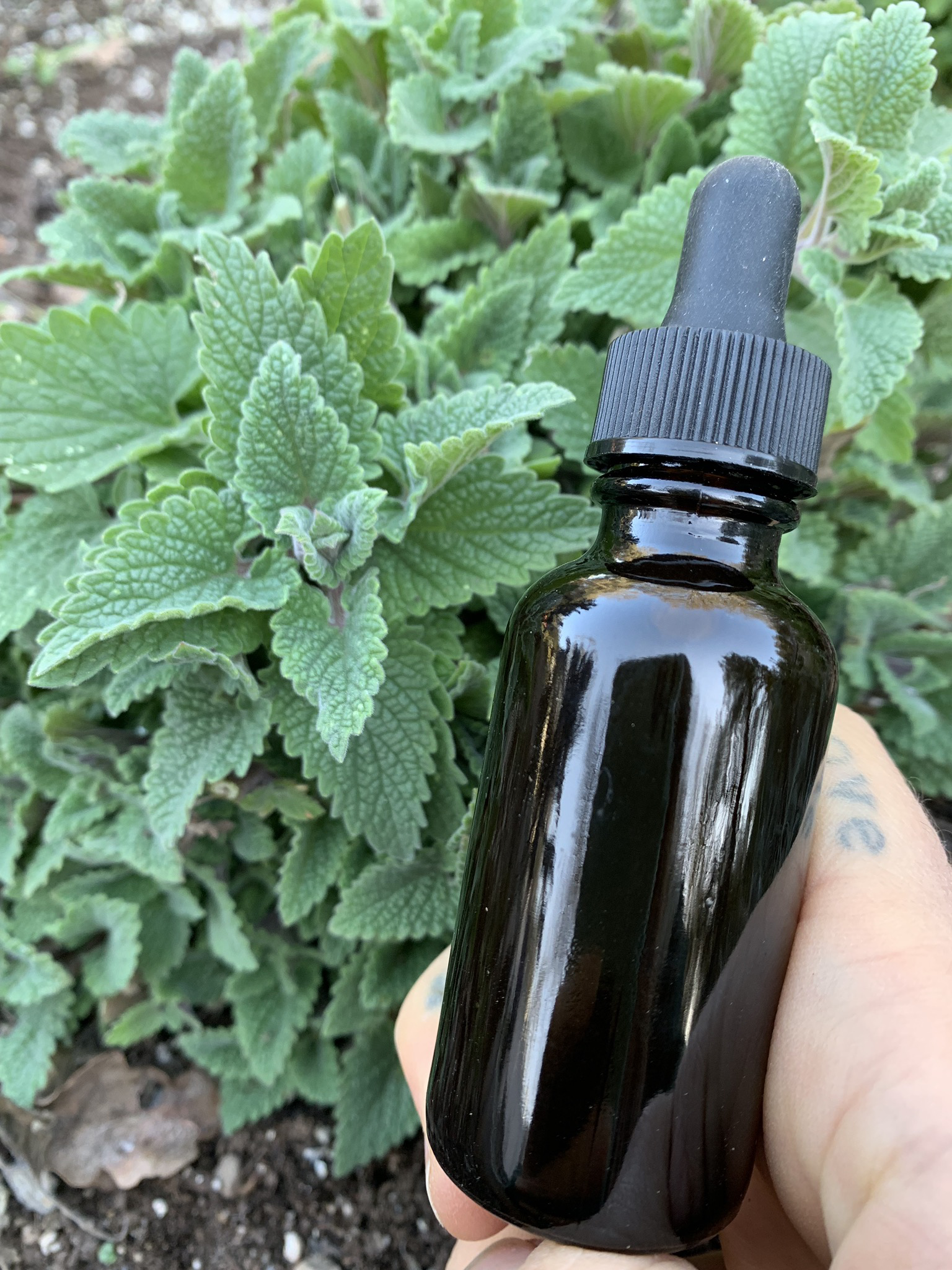 Catnip is traditionally thought of as a stimulant for cats, but did you know humans can use it as well?
And while it's a stimulate for cats, it actually has the opposite effect on humans- it helps to calm the nerves, treats motion sickness, is a natural muscle relaxer and sedative.
Also, many people use catnip as an alternative method for treating the flu and colds, because catnip can cause a person to sweat, without increasing the actual temperature of the body.
Other benefits of catnip:
🌿Insomnia relief
🌿Headache and migraine relief
🌿Antifungal & antibiotic
🌿Helps with toothaches
🌿Relieves digestive problems
🌿Helps relieve menstrual cramps
A week ago, I was feeling out of it with a mild headache that I couldn't shake. I took some homemade catnip tincture that I made from our organic catnip growing in our herb garden and felt relief within about 20 minutes, with a bit of sedation which felt amazing.
A couple drops of the catnip tincture under the tongue will help.
Store out of direct sunlight.
Ingredients: organic, homegrown catnip and organic cane alcohol.