4oz Elderberry Syrup
00007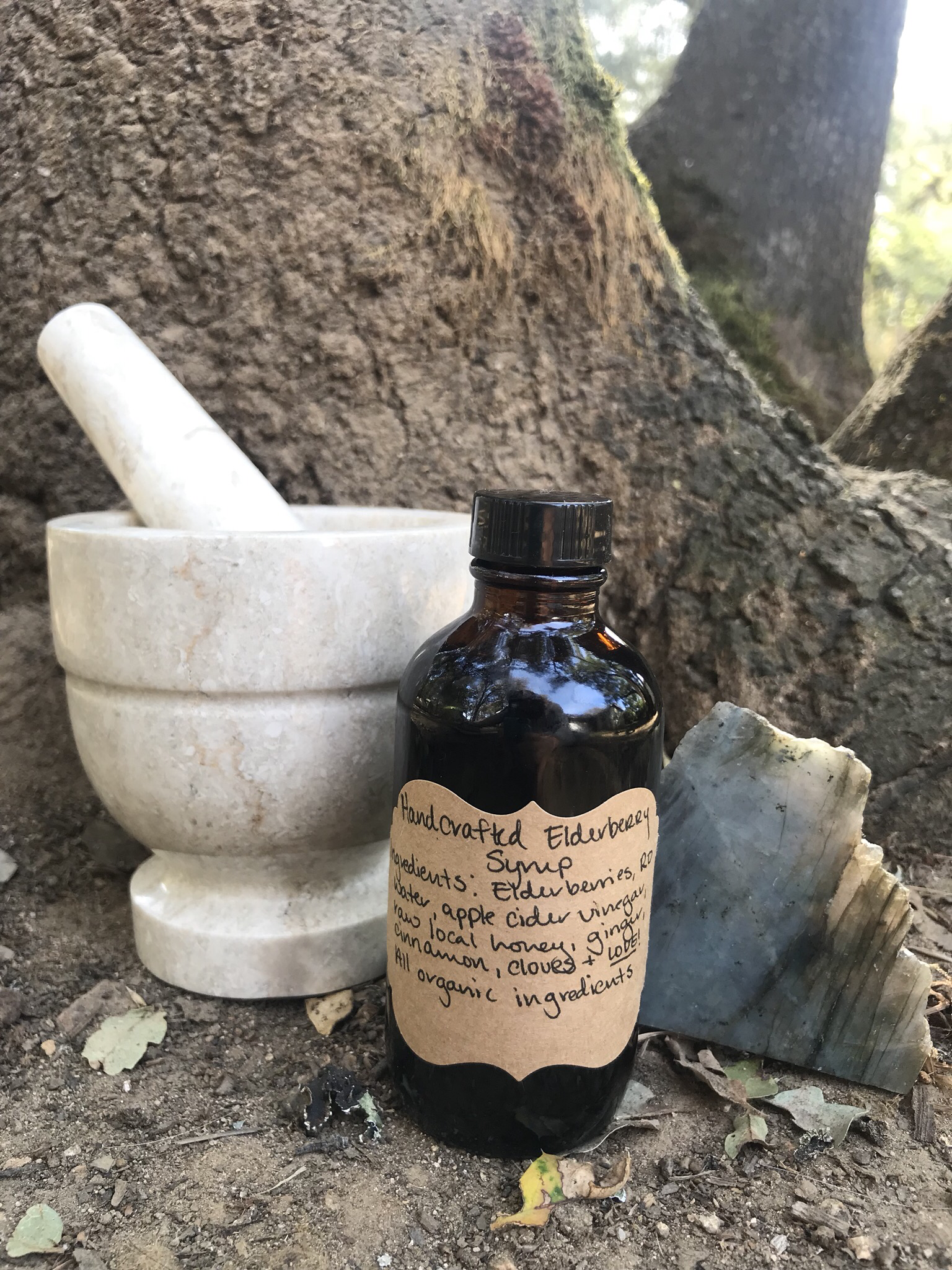 Used as a homeopathic cold and flu preventative. Helps to boost immunity & speed up recovery from the cold & flu.
Take 1/2 tsp- 1tsp for kids and 1/2-1 tablespoon for adults. If flu does strike, take the normal dose every 2-3 hours instead of once a day until symptoms disappear.
Made with all organic ingredients.
11 tablespoons per bottle.
Refrigerate after opening.
Also is great on pancakes and waffles.