4oz CBD Salve
00027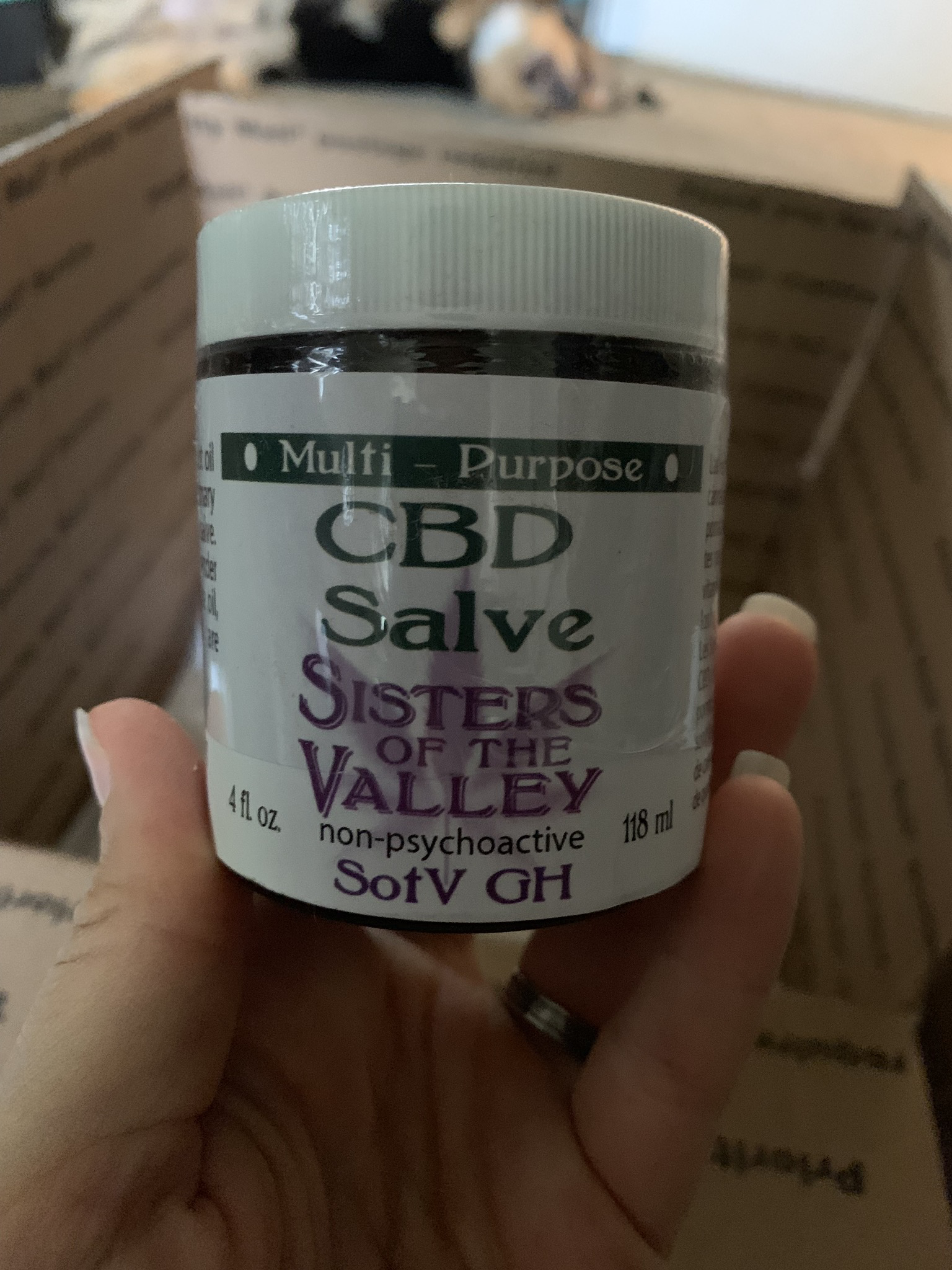 One 4 ounce of CBD topical salve The Sisters of the Valley make all their products in a spiritual environment, with prayers for the people sown into every bottle and jar. This is a topical or 'rub-on' salve with multiple uses. The Sisters' products are made with high CBD strains of the cannabis plant, strains developed to have virtually no THC. These products are not psychoactive, they will not get a person 'high', and they will not cause a person to fail a drug test. By local and international government standards, the plant we use is considered 'hemp'.
The CBD salve contains the following ingredients: 77.2% solid coconut oil infused with hemp
14.5% beeswax
3.8% liquid coconut oil infused with hemp
1.6% Vitamin E oil
1.5% calendula oil
1.4% lavender oil
All products are tested for potency. Lab tests available upon request. Hand Made by the Sisters of the Valley in Cooperation with Earth and Sun Keep stored in a cool, dry place (not refrigerated).